Affinity Groups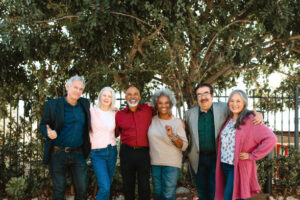 One of the advantages of Helpful Village is the opportunity for members to get together with others who share their interests, hobbies, and tastes.  Whether you are interested in going out for gourmet dinners, or hiking, you can find other members to join you!  This is also the place to continue discussions that start at in-person meetings or ask questions of other members. We already have some affinity groups established and urge you to sign up or start a new group.
Click here  to view the list of current groups.  
Click here to sign into Helpful Village to  access our Affinity Groups. 

If you need assistance signing up, our office is happy to help you do that!