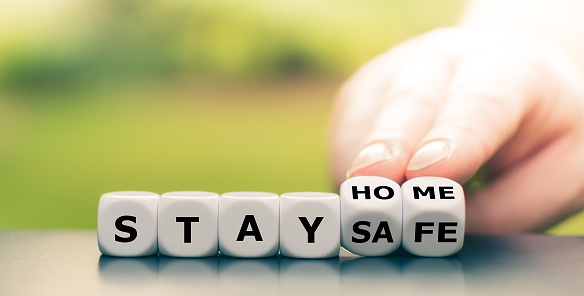 Covid -19 Information Resources
The Georgetown Village Health Care committee includes health care professionals and discusses different options for the Village and how we can safely move ahead in a way that is most beneficial to our members, while trying to keep everyone safe.
View the Georgetown Village Covid-19 transportation policy here.
Covid Centers Closing
The last day of operations for DC Health's COVID Centers was Friday, March 31.
The following options to obtain a COVID-19 vaccine, booster, or test kits will continue to be available:
Local retailers and pharmacies
testinglocator.cdc.gov directs people to a local free testing location
vaccines.gov directs people to a local free vaccination site.
Effective March 1, 2022, the District's indoor mask
requirements have been dialed back.
Click here to view the Mayor's Situational Update Presentation.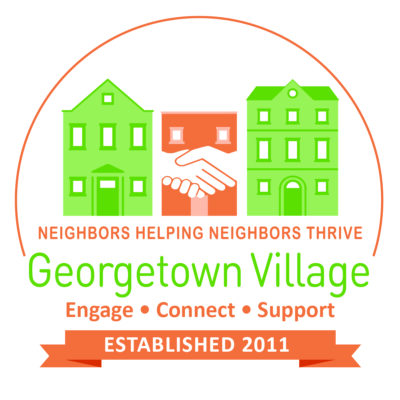 KN95 Masks & Rapid Tests Available
Georgetown Village currently has a limited number of KN95 masks, and in home test kits for our members and active volunteers.
Please contact the GV office at 202-999-8988 or email [email protected] for more information.
Masks will NOT be required at:
Restaurants and bars
Sports and entertainment venues
Gyms, recreation centers, and indoor athletic facilities
Houses of worship
Businesses
Grocery stores and pharmacies
Retail establishments
DC Government offices/areas with no public interaction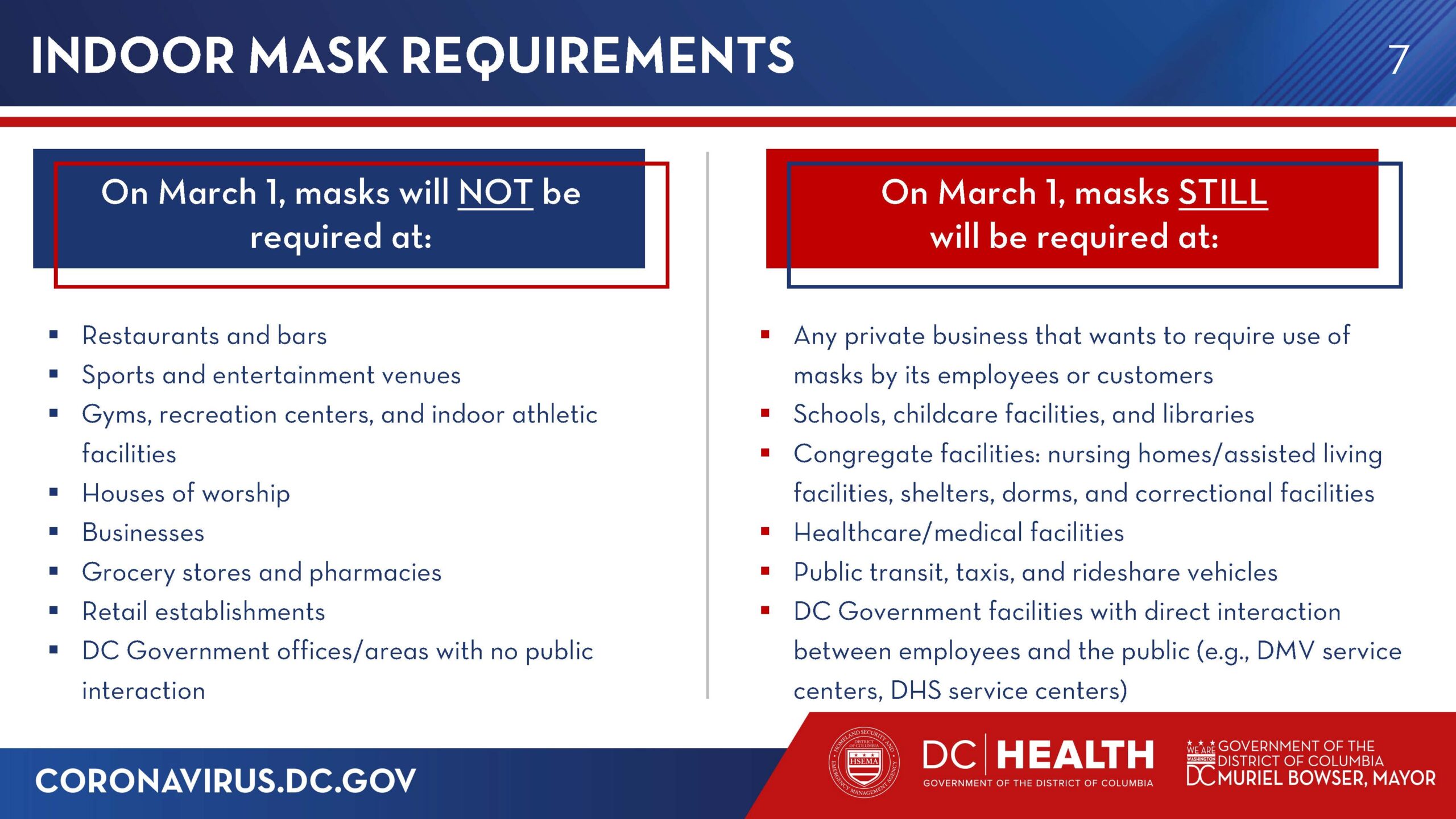 Masks STILL will be required at:
Any private business that wants to require use of masks by its employees or customers
Schools, childcare facilities, and libraries
Congregate facilities: nursing homes/assisted living facilities, shelters, dorms, and correctional facilities
Healthcare/medical facilities
Public transit, taxis, and rideshare vehicles
DC Government facilities with direct interaction between employees and the public (e.g., DMV service centers, DHS service centers)
Omicron & Mask Strategy
Cloth masks are stylish, but many health experts are now recommending that we upgrade our mask choice. Surgical masks (the disposable ones) or N95/KN95 masks, three-ply masks all offer higher degree of protection. You can learn more about masking strategy in this article from NPR.
One note of warning – there are a lot of fake N95/KN95 masks out there, so don't order the first thing you see on Amazon.
Reputable masks can be found from 3M, Honeywell, Hope Health Supply or Demetech websites, or at Project N95.
COVID-19 Vaccine Information