---
February
---
Healthcare Information Discussion
Monday, February 6th
10:30 am – Conference Call
Dial In Number: 1+267-807-9495
Access Code: 190-486-505#
All members and volunteers are welcome to participate.
Our Health Care Committee is our guiding force for keeping our members safe and healthy. They make recommendations about in-person programming and how Georgetown Village can safely offer our members opportunities to socialize. The Georgetown Village Health Care Committee hosts a phone conversation on the first Monday of every month. Join us as GV Board Members and Health Care Committee Members Dr. Frederick Rickles, Dr. Resha Putzrath, and Sarah Barnett discuss your concerns and other health care information.
This committee really wants to hear from you!
Would you prefer a monthly zoom meeting to our conference call format?
---
Basic Training 4 Your Body 
In-Person Exercise Classwith Mr. William Yates 
Mondays at 11:30 am
(Except Federal Holidays)
GV will host our Basic Training 4 Your Body Exercise class on Mondays at 11:30 am.  This class focuses on the basics of functional movement. Great for first timers, deconditioned adults, and anyone looking to improve their activity level.  We will work on balance, memory, flexibility, breathing, strength, cardio, etc.   The class includes a variety of seated and standing exercises and is a perfect start for most seniors. GV members and volunteers are welcome!
If you are interested, please contact the GV office at
202-999-8988 or email info@georgetown-village.org to sign up as space is limited.
---
Stronger Memory Group
Mondays at 4pm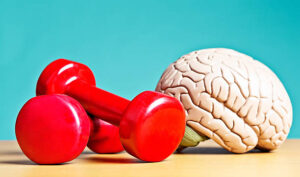 This program, developed by Goodwin House, has been tested and proven to stimulate the brain's pre-frontal cortex, which governs our ability to retrieve memories.  Our group meets weekly to improve their memory and focus.  If you have not yet joined us, and you are interested in improving your memory, please call Lynn at 202-999-8988 to discuss participating in the group.
In-Person Visit to GWU Textile Museum
Wednesday, February 8th
10:30 am

We hope you can join us for this exciting tour!  The focus of the tour will be on the head coverings from the Museum's collection currently on display on the Museum's lower level.
---

Thursday, February 16th
5:30 pm
"From Slave Ship to Harvard: Yarrow Mamout and the History of an African American Family"
with Jim Johnston
Join us for an informative presentation by historian and lawyer Jim Johnston, author of "From Slave Ship to Harvard: Yarrow Mamout and the History of an African American Family", about a former enslaved African entrepreneur and property owner in Georgetown.  
Johnston's work details the little-known but fascinating life of 

Yarrow

 

Mamout

, a man who came to Maryland on a slave ship, won his freedom and became perhaps the most prominent African American in Washington in the early 1800s.  Click here for more information.
This program is free and open to the community!  
---
Book Discussion Group

Monday, February 20th11:00 am
"The Noise of Time"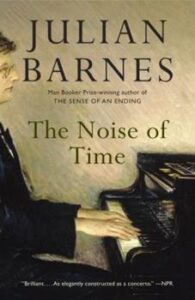 by Julian Barnes 
A compact masterpiece dedicated to the Russian composer Dmitri Shostakovich: Julian Barnes's first novel since his best-selling, Man Booker Prize–winning The Sense of an Ending.  Barnes elegantly guides us through the trajectory of Shostakovitch's career, at the same time illuminating the tumultuous evolution of the Soviet Union. The result is both a stunning portrait of a relentlessly fascinating man and a brilliant exploration of the meaning of art and its place in society.